Firm Profile
Firm Profile
Keeton CPA hires only highly qualified individuals. We pride ourselves in maintaining the highest levels of education. We continue to improve our skills daily by attending continuing education seminars and classes, researching challenging issues through state-of-the-art technology and through truly understanding our clients' needs.
We are registered with the PCAOB (Public Company Accounting Oversight Board) and members of the AICPA (American Institute of Certified Public Accountants).
The firm is HIPAA compliant and each of our staff members is HIPAA trained.

About the Professional
Lynda R. Keeton-Cardno CPA, Founder/Owner
Lynda R. Keeton-Cardno is the founder of Keeton CPA.
Keeton-Cardno brings to her clients over 10 years of audit experience in both the Financial Audit and Information Technology Audit areas. She brings her vibrant, passionate and positive energy to every engagement.
As a former audit manager with Arthur Andersen, LLP, Keeton-Cardno's areas of experience and expertise include:
Audit, review and preparation of financial statements for the Securities and Exchange Commission and many non-profit organizations;


Implementation of Sarbanes-Oxley Act of 2002 (SOX) requirements for internal control systems over financial reporting in accordance with PCAOB statements;


Assistance with development of companies' Code of Ethics in compliance with Company Corp governance;


Development of accountability models for company process owners;


Implemented documentation for companies to be compliant with COSO 2013 guidance;


Development of and implementation of policies and procedures that improve efficiency in capturing financial information for accurate and timely financial reporting;


Completion of month-end closing duties including complex balance sheets and bank reconciliations;


Coordination of accounts payable, accounts receivable and payroll in both job and process costing environments;


Coordination and completion of audit preparation for financial statement audits; and,


Coordination of federal and non-federal grant draws and compliance items.




Ms. Keeton-Cardno is a licensed certified public accountant in Nevada, a member of the American Institute of Certified Public Accountants, a graduate of Arizona State University's School of Business and Honors College, and has held the Certified Information Systems Auditor designation.
AFFILIATIONS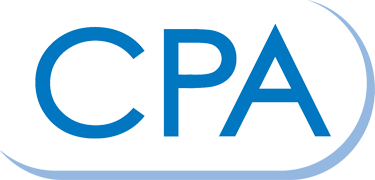 Board Member:
YMCA of South Nevada - Audit Committee Chair and Board Member
United Way Women's Leadership Council General Member
Dress for Success of Southern Nevada - Board Member, Finance Committee Member